This little guy made my heart sing this week.
Little Bliss List # 6
The amazing feedback I have recieved for my art journal pages. Thank you.

Seeing all the spring flowers blooming in the garden.

Sitting in the conservatory enjoying the sunshine.
Getting visits from friends.
Hugging my mum.
Hugging Steve.
Hugging friends.
Hugging in general.
Eating a belgian bun that seemed to be bigger than my head.
Knowing I am loved.
I hope you're having a gorgeous Friday. I'm linking up with
Live Lane
again today. Link up with...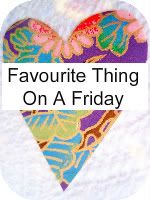 ... in the section below. I'm really looking forward to seeing what Spring has brought you this week by way of favourite things!