It's December, so I finally feel comfortable showing you these two pages from my art journal. Everything I have by way of art materials has been thrown at them! Sometimes "less is more" is a crock.
Watercolour paints
Watercolour art pens
Acrylic paints
Sharpie markers
Gel pens
Glitter pens
If I'd had access to a tub of fairy dust that would have been liberally sprinkled on there too. I didn't.
Bobble hats, snowmen, bunting, and little fat robins are some of my favourite things...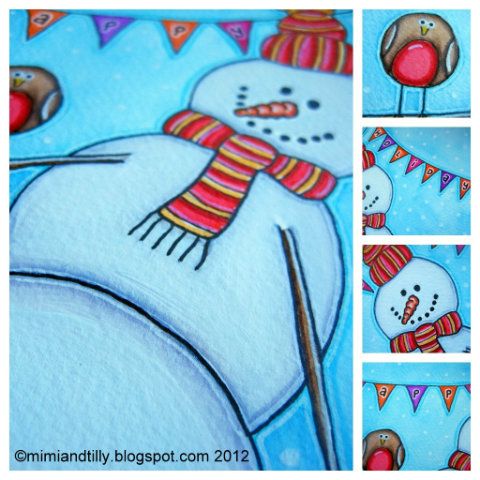 Little fat birds, all plumped up feathers and tiny feet, make me smile...




And shiny red holly berries, and the blue tinge of snow, ironically, warm my heart...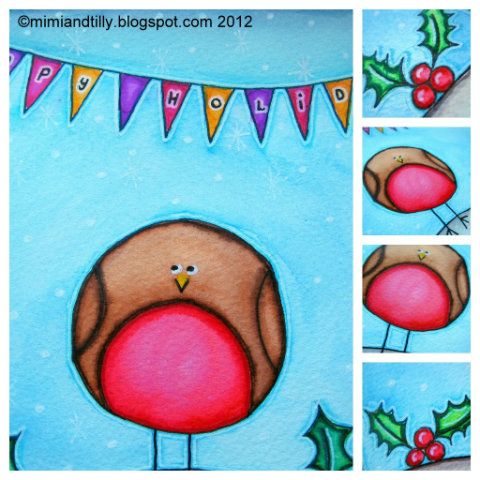 I've seen in the tv listings that "Elf" with Will Ferrell is on tomorrow evening. Men in tights who love decorating for Christmas. What's not to love?

I have my candy canes at the ready.
What do you love about Winter and Christmas?
I'm linking up with the fantabulous Lakota at FHC for her Ta-Dah Tuesday!