My two cats, Eric and Ernie, are very loving.
When it comes to food there isn't anything they won't do to prostitute themselves.
Stand in front of the food cupboard making a racket.
Stare me out with silent but accusatory eyes.
Sit on my head.
I have always believed cats to be mostly benevolent animals... unless you're a mouse, vole or wing-ed creature, obviously. Recently, though, I've begun to get a sense that they may be planning my demise.
There have been rumblings in the past, from the vet, that Eric and Ernie might be a tad on the rotund side of things. On their last visit to the vet, it was loudly and vehemently declared that Eric and Ernie are, in fact, fat.
Since then, I have noticed a change in their behaviour. As I've been cutting down on the amount of food finding it's way into their bowl, they have taken a much more proactive approach to securing adequate rations...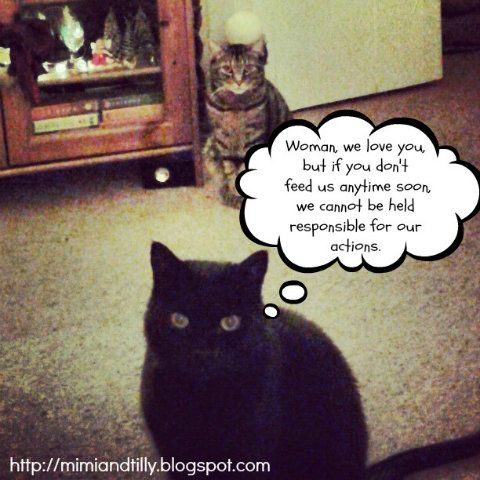 It's a tad unsettling.
Twinkly Matilda
has recommended that, in a bid to prevent them from "doing me in" by laying their not unsubstantial combined weight across my face while I'm sleeping, I should attempt to give them more cuddles.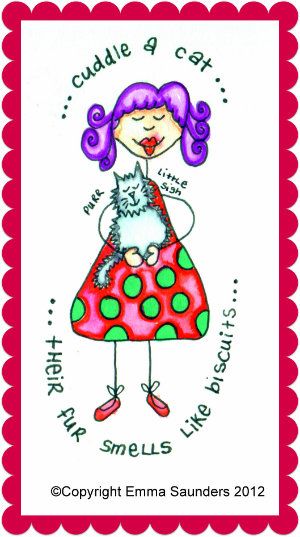 They are only slightly appeased.
Do you ever feel, given half a chance, your cats could cause you some damage?