I just wanted to say a big hello to my new followers, and to let you know that tomorrow is "Favourite Thing On A Friday" day here at Mimi and Tilly.
Which is pretty much what it says on the tin!
As I'm going about my week, doing what I'm doing, I tend to find something that I love, or hear something that has made me laugh, or see something that has brightened my day. Nothing earth-shattering, but something that deserves celebrating anyway.
The small stuff of life that makes life great.
And each Friday, I write about it here, and post gratuitous, wanton photos of it.
Just because...
You can learn more about how it started
HERE
And here...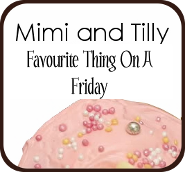 If you want to join in, all you have to do is write a blog post about your Favourite Thing On A Friday, and link up with me here tomorrow, posting a link back to Mimi and Tilly on your blog post.
It's a really lovely way to get to see all our favourite things, visit other blogs, and share in some general gorgeousness. So far some of our favourite things have included a beautiful spider web, an antique watch, poetry, lost and found jewellery, and Pinterest!
So, if you're a new follower, a huge welcome to Mimi and Tilly, I really look forward to getting to know you. If you're not a new follower, hello, how has your week been? I'm really looking forward to seeing what your favourite things have been this week.
If you haven't already entered my two year blogiversary giveaway, you've still got plenty of time. I'll be announcing the winner on Tuesday 23rd August. That'll be next week... Ooh, exciting!
Just click here to find out more...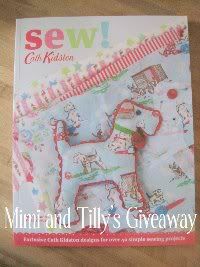 I hope you've had a fantastic week.
Sending smiles and glitter,