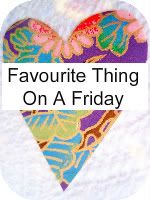 After a staggering 14 months of some of the slowest knitting recorded by womankind, I have finally finished my knitted patchwork blanket!
My
knitting challenge
began in December 2010. Over the course of the past 14 months, I have been working on a knitted square, finishing a knitted square and storing each square in a bag. I rarely counted how many I had made, and slowly plodded on with a big smile on my face, thinking about how fab my finished blanket would be. It's sweeping dimensions. It's broad expanse of woolly loveliness.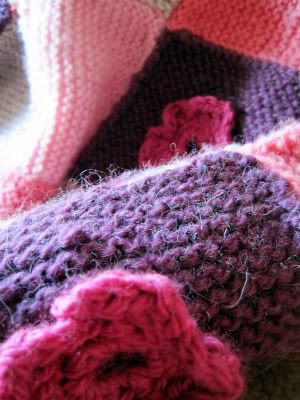 When it hit the one year anniversary of me starting my knitted blanket adventure at the end of December 2011, I decided that surely I must have enough squares to make a blanket big enough to cover at least my double bed. Or to drape casually across my sofa and stroke lovingly. A blanket big enough to wrap around friends as they walked through the door, followed with "I knitted that you know".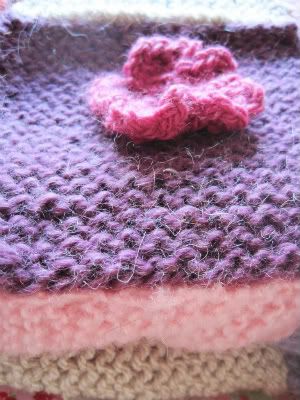 So, I tipped out the bag of squares and laid them out on the dining table. Corner to corner.
And found I had a blanket the size of a bath towel.
It didn't actually hit the corners of my very small dining table. It was one of those comedy moments that I love. I had spent a year slowly knitting the world's smallest patchwork blanket.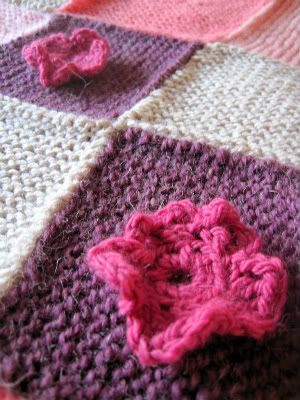 I showed it to Steve. "Ooh, it's lovely. Did you only want a lap blanket?" He suggested crocheting a foot wide edging around it. "Just keep going round and round until your blanket is actually the size you want."
Which is pretty much what I've done.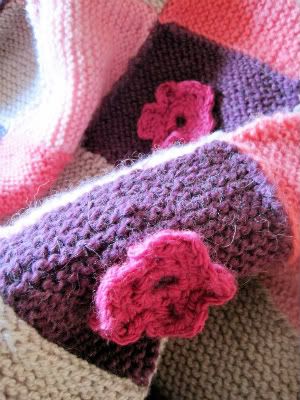 So my
Favourite Thing On a Friday
this week is my bath-towel sized knitted blanket, complete with wide crochet edging and woolly crochet flowers.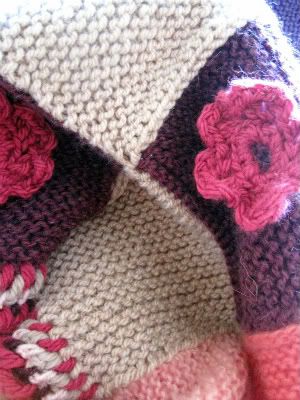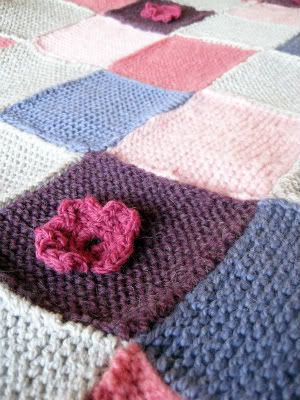 It's a bit wobbly, a bit wonky. A tad smaller than I anticipated. But I love my woolly knitted patchwork blanket.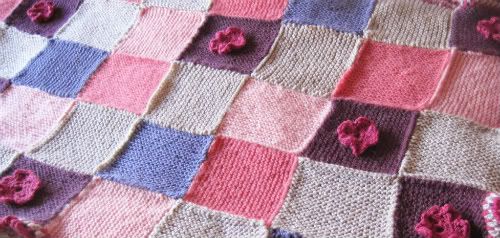 Here's my Little Bliss List #3



Finishing my knitted woolly blanket. (See above)




Snuggling under my knitted woolly blanket. (See above)

Showing my knitted woolly blanket to whoever walked through my front door this week. (See above)

Watching "Breakfast at Tiffany's" on St. Valentine's day, with Steve.

Receiving a beautiful card and box of my favourite chocolates from Steve on St.Valentine's day. And then eating a meal he cooked for me.

Finding some things I wanted to give to people I love and wrapping them up ready to give them.

Eating hot, fresh chicken soup that my mum had made for me and brought over.

Liv Lane's inspirational guidance
I hope you've had a wonderful week and look forward to seeing what your favourite things are this week. Link up at the bottom of this post if you want us to all come over and share your gorgeousness. I'm also linking up with Liv Lane's Little Bliss List, so feel very welcome to link up there too.
P.S. This blanket is my
monthly make
for February!