I found this quote today and wanted to share it with you. If I'd read this in my 20's, I might have saved myself a bit of bother...
I couldn't find who to attribute it to though. If you know, could you let me know?
I'll be back on Friday with...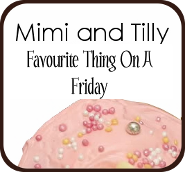 I'm looking forward to seeing what your favourite things have been this week.
I decided to have a bit of a bake yesterday. Inspired as I was by the final of "The Great British Bake-Off". I didn't quite have all the ingredients to match any of my biscuit recipes, so decided to play free and easy and see what happened. I'm very happy to tell you, I've managed to invent a new form of Communion wafer. Vanilla flavoured. I iced them with pink icing just to gigi them up a bit. I didn't know it was possible to bake biscuits this flat.
I'd post pictures but... I don't want to.
I hope you're having a beautiful day.